Posted by Amy Pickett in Back-to-School, Blog Posts, mom tips, recipes on Wed, Sep 4, 2013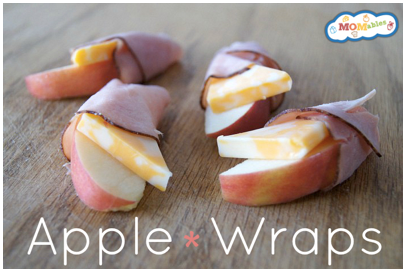 by Kristen Chase, http://blogs.babycenter.com/author/kchase/
School started today for my kids and that means lunch packing is in full swing. But I'll admit, it's not my favorite thing. However, over the last couple of years, I've gotten pretty good at making it quick and easy while still being relatively healthy too.
Here are my quick ideas for making school lunches that your kids will eat (hopefully)!
1. Homemade Lunchables: Skip the sandwich and pack cheese, crackers, and lunchmeat (or fake lunchmeat for you vegetarians). No need for fancy cookie cutter shapes, though it does make it more fun.
2. Warm Leftovers: I always make a little extra dinner when school is in swing, then I heat it up and pop it in a thermos so they don't need to do anything but eat it. Check out this macaroni and pea recipe. Yum!
3. Roll-ups: My kids have never been big sandwich eaters. And if they are, I have to cut off the crusts and do all sorts of weird things to the bread. So, I just roll-up lunch meat and surprise! They're all over it. I can't wait to try thisapple roll-up recipe.
4. Dippers: If your little ones are like mine, they love dipping anything into anything (usually Ranch dressing). I've taken to cutting up veggies and fruit, even pita break with hummus for lunches with much success.
5. Let them buy it: Okay, so this might not be the healthiest option out there, but I still have fond memories of pizza Fridays at my school. So, let them buy a lunch one day a week and give yourself a break. Then load them up with fruits and veggies when they get home.
What are your go-to school lunch ideas?
About Amy Pickett